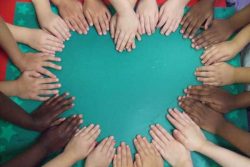 The KidsCare Committee would like to sincerely thank all families who contributed to the KidsCare Holiday Program Collection.
The $851 collected during the Holiday Shows was used to purchase gift cards to help families in need in our Central community. Thank you very much for your generosity!
We'd also like to thank the 5th Grade Girl Scouts and 3rd Grade Brownies who kindly collected money during the shows!